COVID-19 Update:
We are open and here to help you. Take care of yourselves and each other.
Learn More
Biology Basics and Beyond - Bk 1
-
Exploring viruses and microbes under the microscope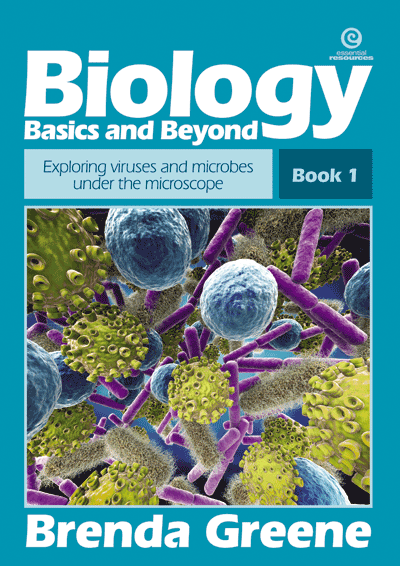 Book 1 welcomes students to the world under the microscope. The microscope itself comes in focus with activities exploring how it developed over hundreds of years and giving students practice with their own microscope skills. Among the many other topics covered are the structure of a virus (students make their own models), the history of the polio vaccine and case studies of bacteria, fungi and mould. Experiments with microbes get students culturing bacteria, making ginger beer and using different milk products to make cheese. Along the way, students develop note-taking skills, plot data on a graph and build their knowledge of life processes such as respiration and fermentation.