COVID-19 Update:
We are open and here to help you. Take care of yourselves and each other.
Learn More
Open-ended Problem Solving: Bk 1 Lower Primary
-
Meaningful activities to develop students' skills and strategies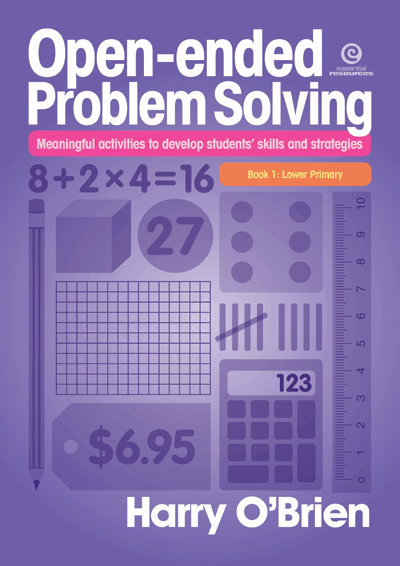 Open-ended Problem Solving for Lower Primary offers a bank of meaningful and challenging activities for the classroom. For the teacher, they offer a relevant, easy-to-use resource while for students they are designed to be an enjoyable way to consolidate and progress their problem-solving skills. Fitting readily with the curriculum, the activities provide open-ended, challenging questions that get students thinking mathematically on a regular basis. In using more than one strategy to answer a specific question, young mathematicians also learn that problems can be solved in more than one way and can have multiple solutions.