COVID-19 Update:
We are open and here to help you. Take care of yourselves and each other.
Learn More
Number Knowledge: Basic facts (Stage 4)
-
Basic facts (Stage 4)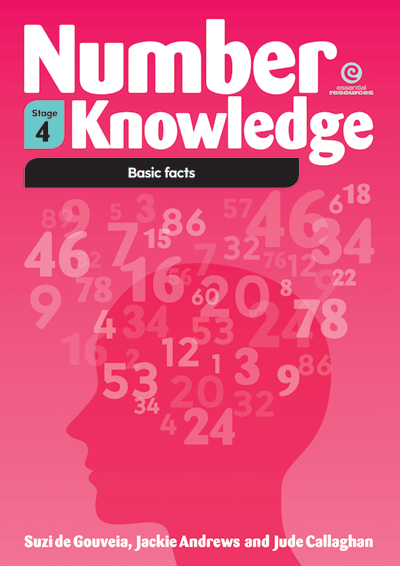 These Stage 4 books focus on all aspects of number knowledge including number identification, number sequence and order, grouping and place value, and basic facts. Part of a series for Stages 1 to 8, this book provides high quality support for numeracy teaching and learning in the classroom. Each book has been designed to supplement the classroom programme after a concept has been introduced, with activities that help to develop the related number knowledge. By helping to engage and motivate students, the visually appealing presentation offers further assistance with the implementation of the numeracy curriculum.