COVID-19 Update:
We are open and here to help you. Take care of yourselves and each other.
Learn More
Maths in the Inclusive Classroom Yr 6 Bk 1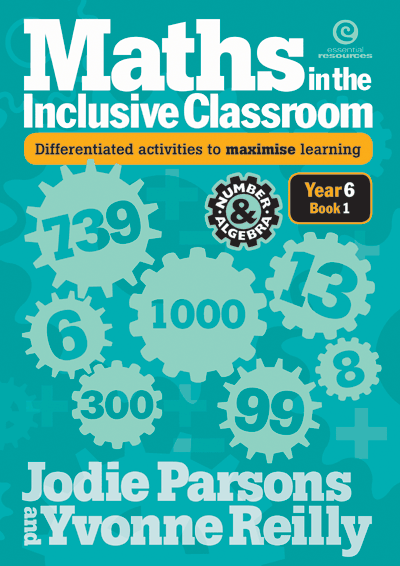 The Maths in the Inclusive Classroom series offers genuine differentiation and opens up the opportunity for every student to maximise their maths learning. In this astutely designed lesson format, all students work on activities that have a similar learning outcome, while every student in the class learns at the level (below, at or beyond) that is "just right" for them. Each teacher book contains planning, assessment and tracking sheets along with resources to support the activities. With the accompanying student workbook, students work independently on a range of tasks that align with and support the teacher book activities.