COVID-19 Update:
We are open and here to help you. Take care of yourselves and each other.
Learn More
Dream, Design, Develop
-
A collaborative approach to creating meaningful outdoor environments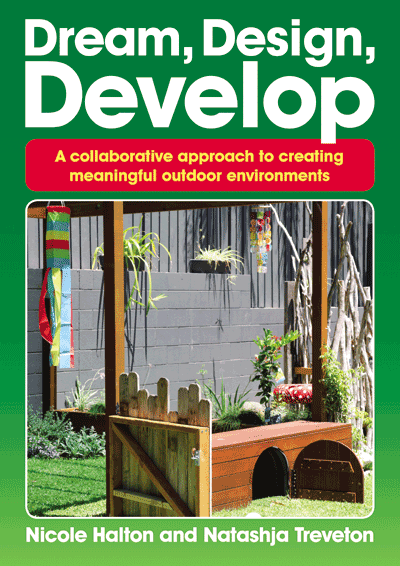 Dream, Design, Develop aims to debunk the idea that nature play is a fad or trend, and highlight the benefits for children, educators and families in creating natural spaces that support play, discovery and wellbeing. Through case studies, photographs, research and personal stories, educators will be supported to dream, design and develop an outdoor environment that is responsive to needs and inspires a sense of wonder.