COVID-19 Update:
We are open and here to help you. Take care of yourselves and each other.
Learn More
Engaging Children in Play - Book 1
-
Practical ways to create stimulating play spaces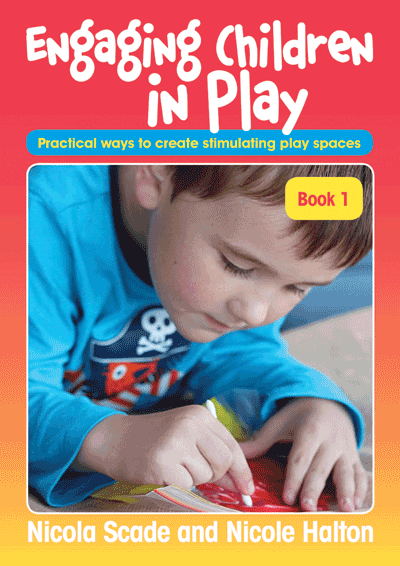 Engaging Children in Play – Book 1 shares exciting and stimulating activities created using simple ideas, everyday resources and by adapting activities that have worked well in the past. The book is highly practical and includes lists of resources needed plus a challenge section with ideas on how to extend the activity and links to the EYLF and NQS. It also features key questions for educators to ask themselves about each area of their provision, enabling them to reflect on the needs of the child across all areas of learning.