COVID-19 Update:
We are open and here to help you. Take care of yourselves and each other.
Learn More
Exceeding the Standards - Third edition
-
Planning for continuous quality improvement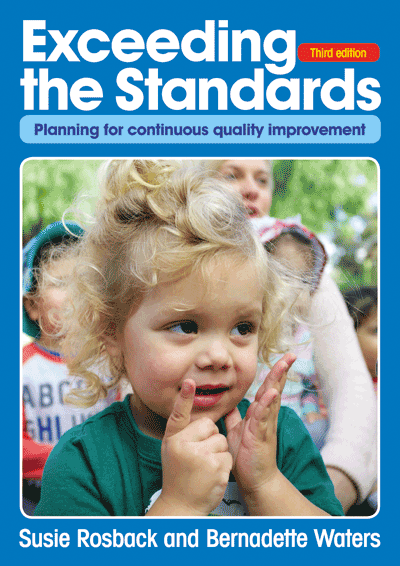 Comprehensively updated, Exceeding the Standards – Third edition, incorporates all the changes made to the assessment and rating process conducted through the NQS, the seven quality areas and the subsequent changes to the standards and elements, all of which applied from 2018. This new edition includes updated tables outlining how you can achieve exceeding in your assessment and rating as well as comprehensive information on the three 'exceeding' themes, which are vital to achieving success. This book is designed to guide you, stimulate your thinking and create robust opportunities for critical reflection.