COVID-19 Update:
We are open and here to help you. Take care of yourselves and each other.
Learn More
National Quality Standard - Second edition
-
Towards continuous quality improvement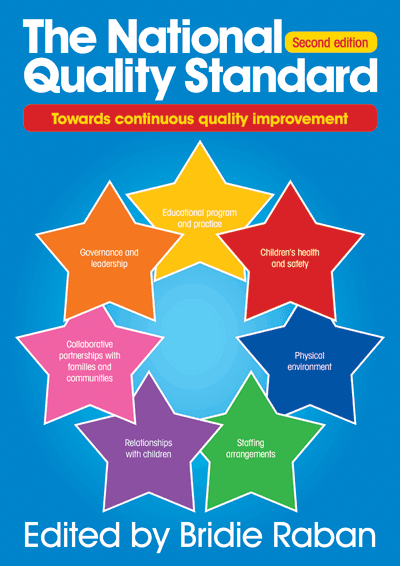 Comprehensively updated, The National Quality Standard – Second edition, incorporates the changes made to the assessment and rating process conducted through the NQS all of which apply from 2018. The resource assists early childhood educators, in whatever service or setting, to meet the requirements of the National Quality Standard. It covers each quality area, identifying the standards and addressing each element through a number of questions designed to stimulate professional reflection guide discussion and support early childhood educators as they identify their strengths, and plan for improvement. In this way, professional learning plans can be identified and the deployment of limited resources more efficiently targeted.